With a couple of clicks, you can create your own army of fully customizable eCommerce store.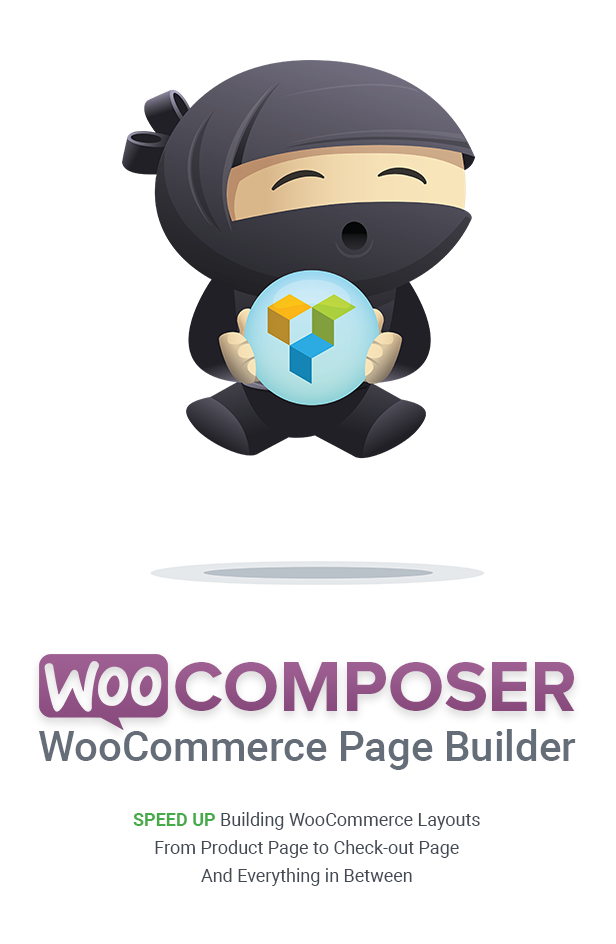 WooComposer – Page Builder for WooCommerce
Now you can customize your WooCommerce pages without Sweating!
This is the only WooCommerce page builder that comes closest to being great.
You have a drag-and-drop interface to create and customize WooCommerce layouts.
Make more things, with less time!
FEATURES
SIMPLY DRAG AND DROP
Building WooCommerce styles without checking the code. Just make your life much easier.

SPEED THINGS UP & SAVE YOUR TIME
You can't buy happiness, but you can buy time! This is how you do it since we already took the harder part.

WORK WITH VISUAL COMPOSER
We love Visual Composer, and we think you do, too. Make sure you have Visual Composer as a prerequisite.

NO CODING REQUIRED
No burden. No more stress in case your codes go wrong.

SUPER EASY TO USE
Setting up an online store with WooCommerce layouts for your merchandise can't be easier.

EFFECTIVE CROSS-SELLING
Boost your revenue of cross-selling & up-selling.

MOBILE-FRIENDLY
Neatly responsive layouts will present all the contents perfectly.

PRODUCT SHORTCODES
Insert your products in any posts using shortcodes.

FULL CONTROL OF YOUR STORE
Unlimited ways to customize the process of product showing & order receiving.

PREMIUM SUPPORT 24/7
Our helpdesk is always available and provides you with prompt assistance.

HOW IT WORKS
With WooComposer, you can just drag and drop WooCommerce layout easily the way you're doing with Visual Composer.

Create, edit, duplicate, delete — in a single click.

Can you feel the vibe?

See below for how to expand your possibilities
PRODUCT DETAIL PAGE BUILDER
Showcase any single product page in the exact order that you please, with sortable elements of Visual Composer such as brand, product name, SKU, price, rating, sharing, size chart, add-to-cart button, recommended items, etc.
CATEGORY BUILDER
Present your site's category in the most organized and intuitive order so that your customers can easily find the sub-category or the product they need. This helps make the first sight hook to your potential buyers.
CART BUILDER
Keep your cart page in the most logical and contented form. Plus, beautiful additional touches and related tools are ready for you to add some fancy elements to engage your customers the way you want.
MY ACCOUNT PAGE BUILDER
Make a 'My Account' page with the most minimalistic and modern UI/UX. It's not only easy to customize for backend users but also super easy to navigate for customers.
CHECK-OUT PAGE BUILDER
No more struggling with codes to customize any check-out page because all the necessary elements you may ever need are here. You just have to move product picture, SKU, price, payment fields… to the point you want them to stay.
ORDER RECEIVED BUILDER
If you want your website to make a statement about your brand, make sure to arrange fields and details orderly. Tackle a bit more carefully and make this page highly artistic. It is certain to impress your buyers.
Why WooComposer?
We know you have to customize Woo's layout in your website to fit your niche.
And sometimes you have to customize even more for specific projects or promotion campaigns.
That's why we create this plugin to bring you the greater experience without leaving the comfort of Visual Composer.
Using it, we save a lot of time, and so will you.

Buy it—buy your time.
SCREENSHOTS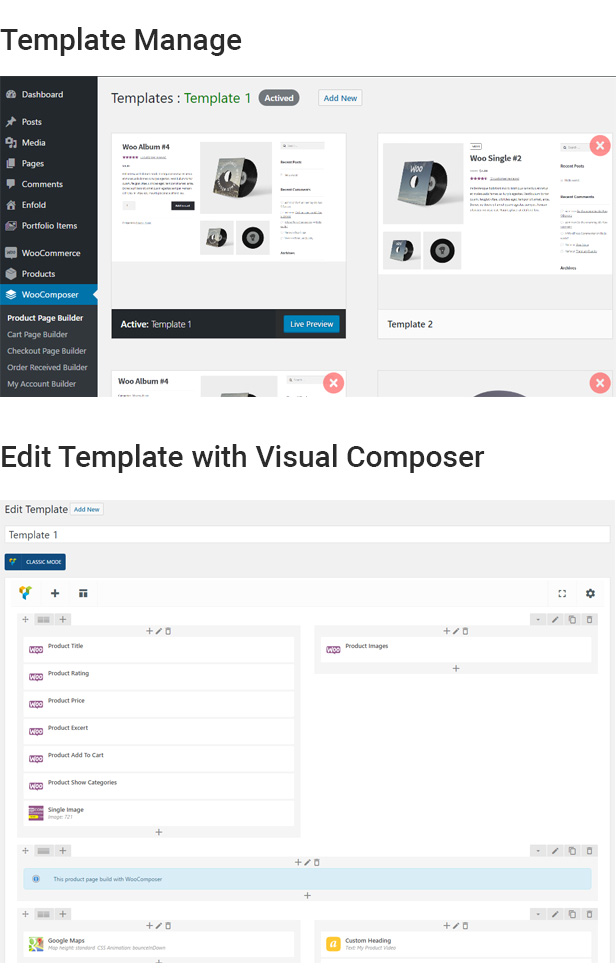 This plugin required Visual Composer Page Builder

CHANGELOG
02/06/2017: (version 1.5)
- Added: Compatible with Multisite
- Improved: All WooComposer page builder in one tab
- Fixed: Cross sale element
- Fixed: Some small bugs

01/30/2017: (version 1.4)
- Added: Social Share element for product page
- Added: Editor can access WooComposer
- Fixed: Visual Composer Design
- Fixed: Some small bugs

01/25/2017: (version 1.3)
- Fixed: Product Related Columns
- Fixed: Some small bugs

01/19/2017: (version 1.2)
- Added: Social share button
- Improved: UI/UX
- Fixed: Some CSS bugs

01/16/2017: (version 1.1) BIG UPDATE
- Added: Cart Page builder, Order Received Builder, My Account Builder
- Update: Layout, UI/UX
- Update: Improve options
- Update: CSS layout
- Fixed: Some JS bugs

01/08/2017: (version 1.0)
- Version 1.0 Initial Release