Woocommerce Quick Edit Products
If you are unsure if this plugin can help you, please ask us before purchasing.
With this plugin you can quick edit woocommerce products all on one page. Including simple products, and products based on variations. You can display all products, or just display products based on a category.
You can edit as many products as you want in just one step and edit fields such as Title, SKU, Stock, Regular Price, Sale Price, Weight, Length, Width, Height Please see screenshot for the exact fields you can modify.
Tested up to WooCommerce 2.2.10 & WordPress 4.1
If you liked this plugin and you found it useful please rate it:

If you have issues or concerns please contact us and we will help you. Rating our items really helps support us to build more plugins and themes and we greatly appreciate it!
Looking for something else? Try our popular and more advanced WooCommerce Bulk Edit Plugin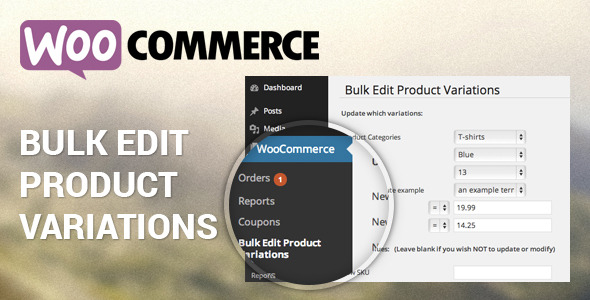 Changelog
Version 1.0 - March 21 2014
- First stable release