Create Backorder Badge for your Woocommerce Store
The Woocommerce Backorder Product Badge – Version 2.0 displays automatically the badge created on the product with the no stock quantity available,but with the possibility to acquire it as backorder .
Once the product back in stock the badge will not be displayed.
Features :
Automatically display Badge for Backorder products
Backend Configure Backorder Product Badge
Display options for Single Product
Display options for Catalog View
Custom Text Badge
Text Custom Color
Background Custom Color
Preset Badge Images
Custom Badge Image
Live Preview
Color Picker
Easy Positioning – via Drag and Drop
Easy Full control via manual input for:
Position , Padding , Radius ,Opacity .
Plugin documentation : https://gema75.com/woocommerce-backorder-badge-documentation/

Backorder Preset Image Badge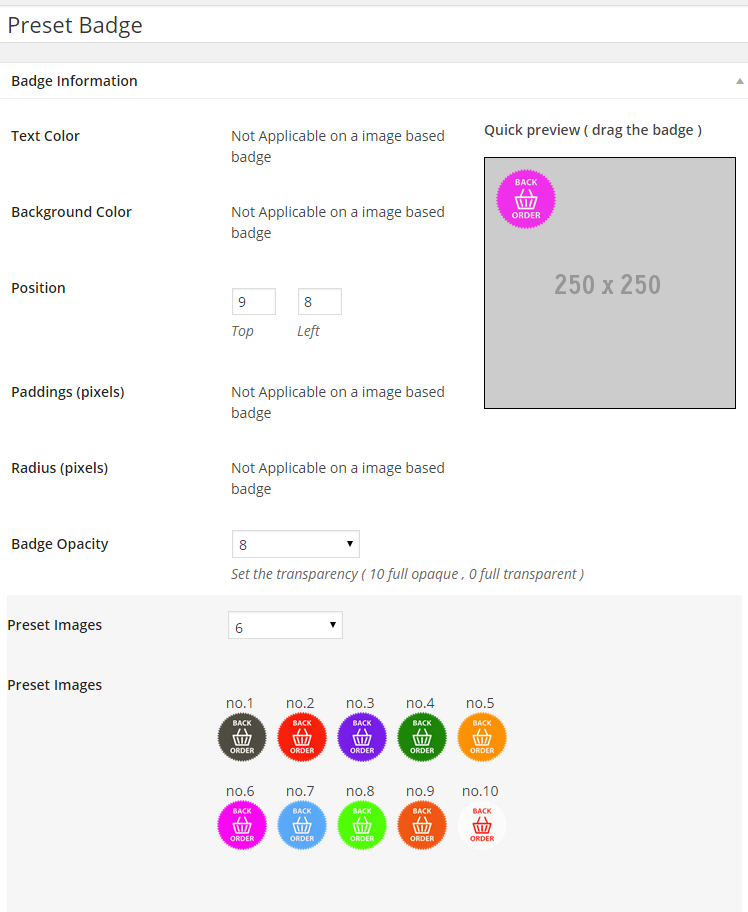 Custom Backorder Image Badge


Text Backorder Badge


Catalog view – Backorder Badge Activated



Single product view – Backorder Badge Activated

If you like the plugin , Please don't forget to rate it.