20% off introductory sale!
Since 2014 we have been creating dozens of the best Visual Composer Addons and WordPress Plugins. It has finally come for us to combine all the best parts of our products into a single massive and affordable VC Addon – the Super Bundle for Visual Composer

You'll need Visual Composer for this plugin to work. VC Super Bundle is also compatible with Ultimate Addons for VC.
With Super Bundle for Visual Composer, we give you our best collection of finely tuned design elements and tools that will super charge your Visual Composer experience.
We aren't talking about the common stuff like colored alert boxes, or differently styled headings. We give you great ones such as separating your rows with gorgeous curving separators, timed entrance animations, Macbook Pro mockups or the ability to have a preview in the backend VC editor which updates as you modify your content. The good stuff.


Kick-Ass Features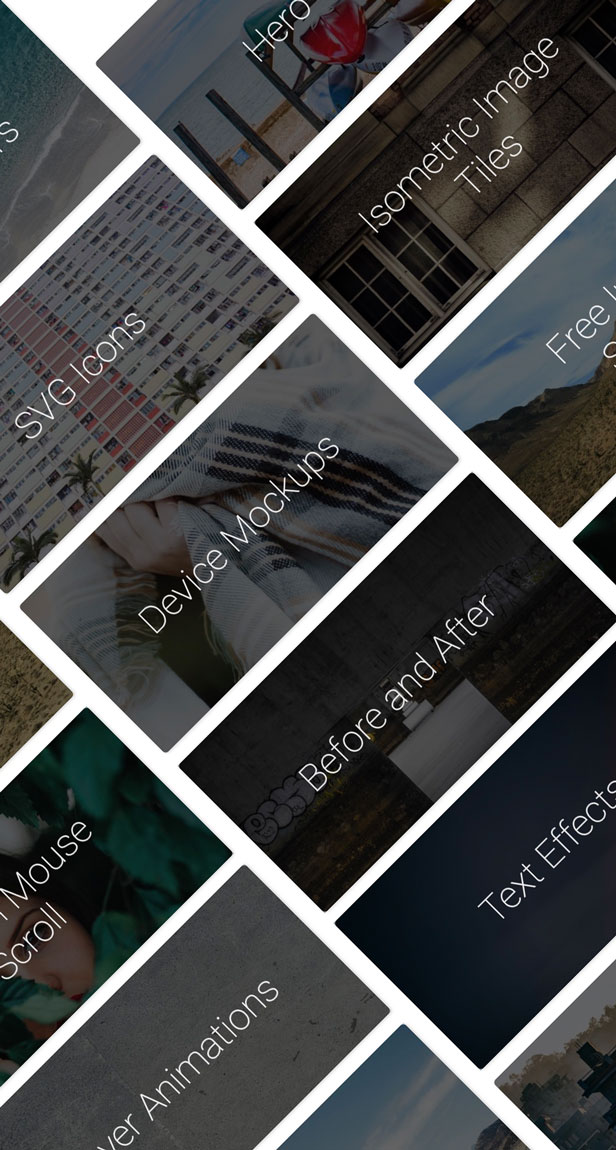 Turn on or off features as you need them.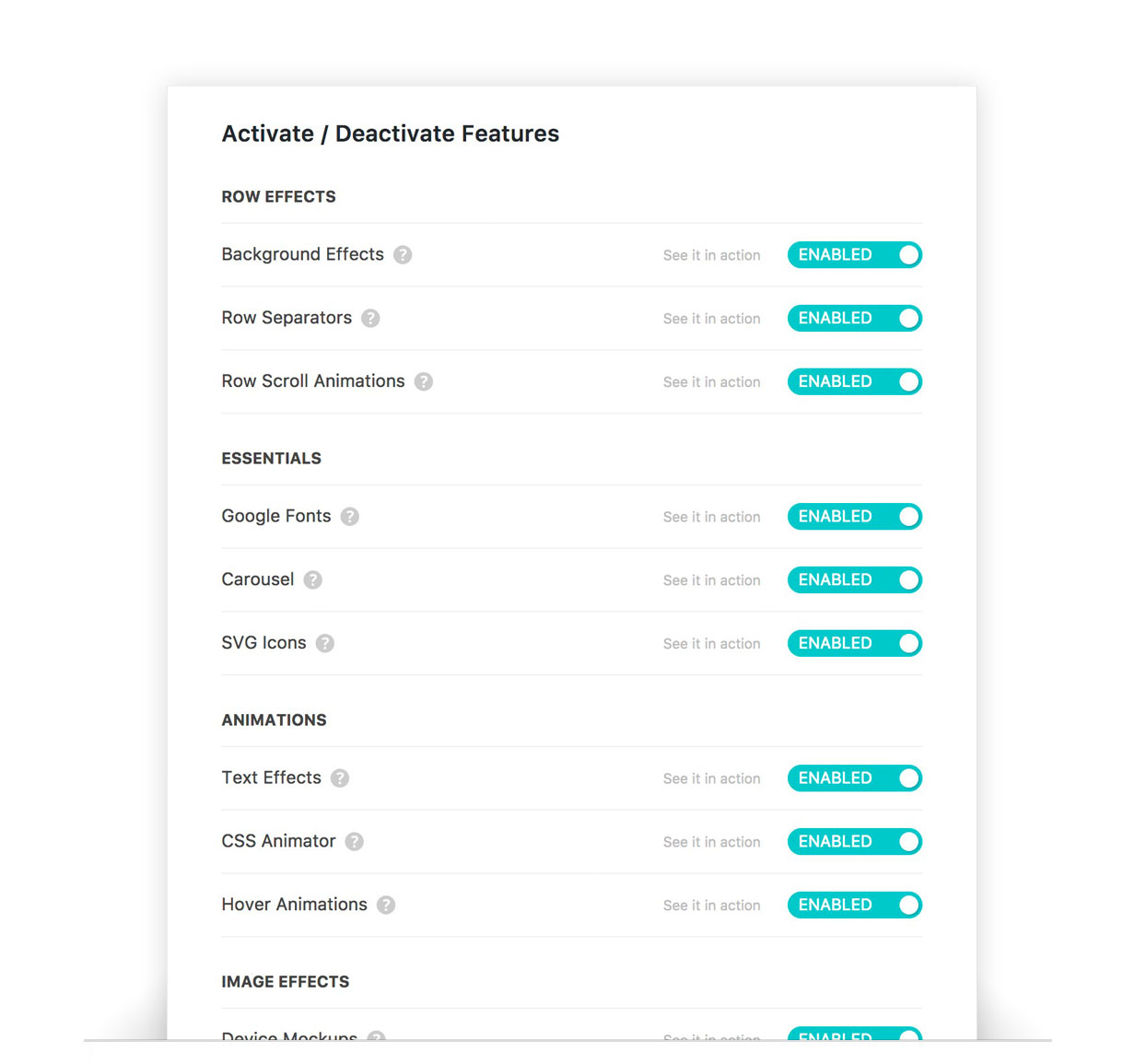 Background Effects
Take your pick from the plugin's special background effects to liven up your site: Parallax Background which moves up, down, left or right, Video Backgrounds from YouTube or Vimeo, Hover Backgrounds, Color Cycle backgrounds and Background Gradients.
Row Separators
Emphasize your content with 70+ row separator designs for your web pages. Add contrasts between solid and image background rows by adding funky separators between them.
Row Scroll Entrance Animations
Add awesome effects on your rows and content; have them fly in from different directions as they enter the view, or choose from dozens of our other animations. Give your site a interactive spin as your visitors scroll through your page.
Text Animation Effects
Decorate your site with captivating headlines using typewriter, scrambler, fade, random letter, vertical flip, or fade text animations.
12,000+ SVG Icons
Easily search and use thousands of SVG/vector icons for your website, or use them as standalone icons or inside buttons.
Carousel Anything
Create carousels out of posts, individual or grouped images, text, buttons, anything – and showcase them to give your website a stylish kick.
Google Fonts
Easily select from all 800+ Google Fonts for your headings and normal text per row or column. No longer will you be restricted by your theme's default.
Device Image, Video and Slider Mockups
Place your images in desktop, tablet, or mobile mockups and take your pick from different customizable ones.
Hero Image Boxes
Showcase your images in stylish, interactive boxes with cool hover effects. Perfect if you want to give your page design a fun spin.
Image Magnify Element
Image Magnifying Element or Loupe adds an interactive magnifying glass on your webpage, which is great for observing the finer details of images and text. Perfect for product-based websites.
Before and After Image Slider
Display an interactive slider for displaying before and after images on top of each other. Great for before and after shots, or for showcasing improvements.
Isometric Image Tiles
Place images in beautiful isometric tiles and boost your website's aesthetic. The tiles can be functional as well and act as links to other pages or posts.
CSS Animator Container
Add special rows that animate everything inside them. Create more complex entrance animations to further add style in your pages.
Hover Animations for Rows and Content
Beautify your site and create elaborate effects for your rows and content that animate upon hover. You can string multiple hover animations together that play simultaneously when hovered on.
Free Image Search (Unsplash, Flickr, Pixabay, Giphy, 500px)
Search and download images directly from the WordPress Media Manager. You can search and download images while editing your content in the Visual Composer editor without leaving.
Backend Visual Composer Live Preview
Not all addons are compatible in the frontend VC editor, and lots of people prefer the backend editor. With Backend Visual Composer Live Preview, you'll be able to view the changes that you perform live while in the VC backend editor. No need to keep hitting the preview button or switching tabs to view your changes.
Backend Visual Composer Undo and Redo
Increase your productivity by using our undo and redo buttons in the backend VC editor. You can also use shortcut keys CTRL+Z or CTRL+Y (CMD+Z or CMD+SHIFT+Z in Mac).
Smooth Mouse Scroll
By default, mouse wheel scrolling is jumpy and can degrade the effects of parallax backgrounds or CSS entrance animations. Now, you can have smooth mouse wheel scrolling across your site.