Loupe for Visual Composer is an interactive tool used to zoom in on images on a webpage. It's a bit different than other average zooming effects in that it usually comes in the form of a circular magnifying glass, and can be hovered on any specific area of an image to zoom in on its tiner, more precise details. This is the perfect tool for eCommerce websites which require customers to check their products for defects, or to view their desired products in more detail, in HD.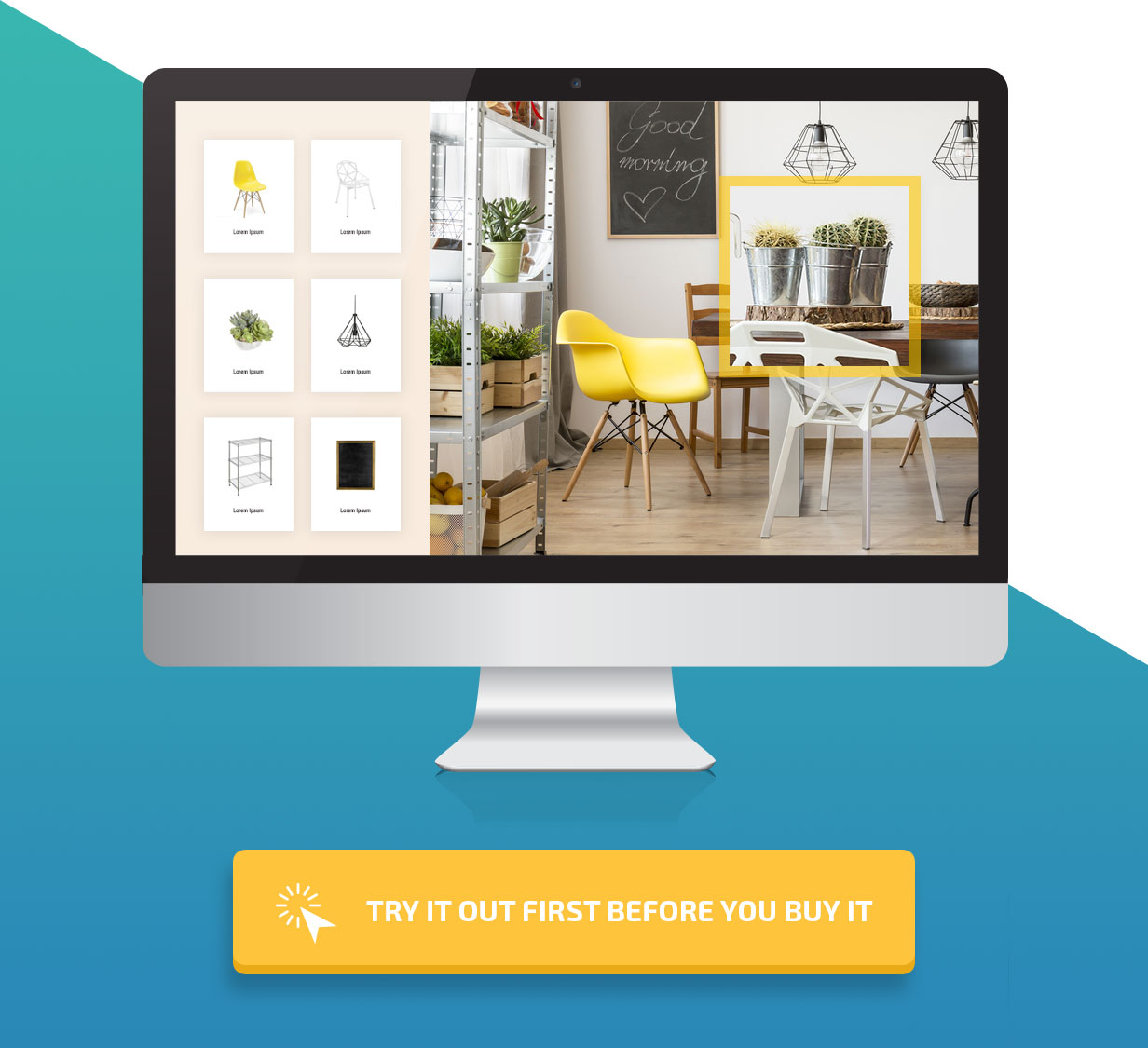 Loupe for VC is flexible and customizable, allowing you to change its appearance. You can use circular or square loupes, add a shine to the glass, have shadows, and change the size, colors and thickness of the loupe.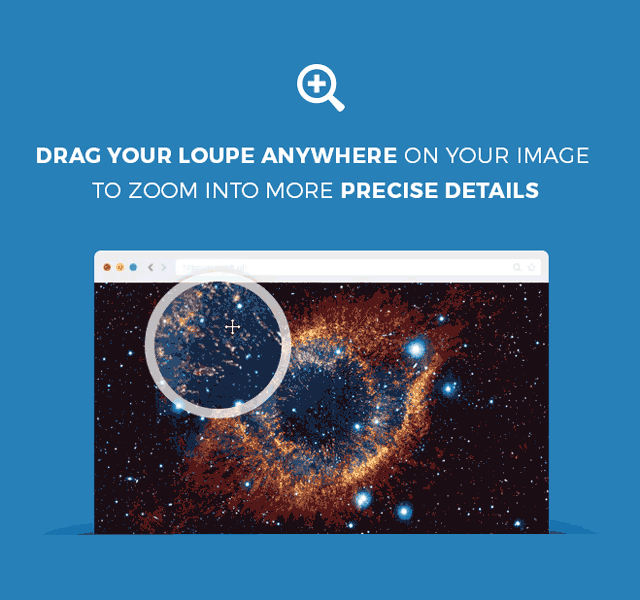 To use Loupe for VC, simply add the element, pick a huge image, and the plugin does the rest for you. This makes for a non-complicated and hassle-free experience.
The plugin also works if you don't have Visual Composer, just use the shortcode!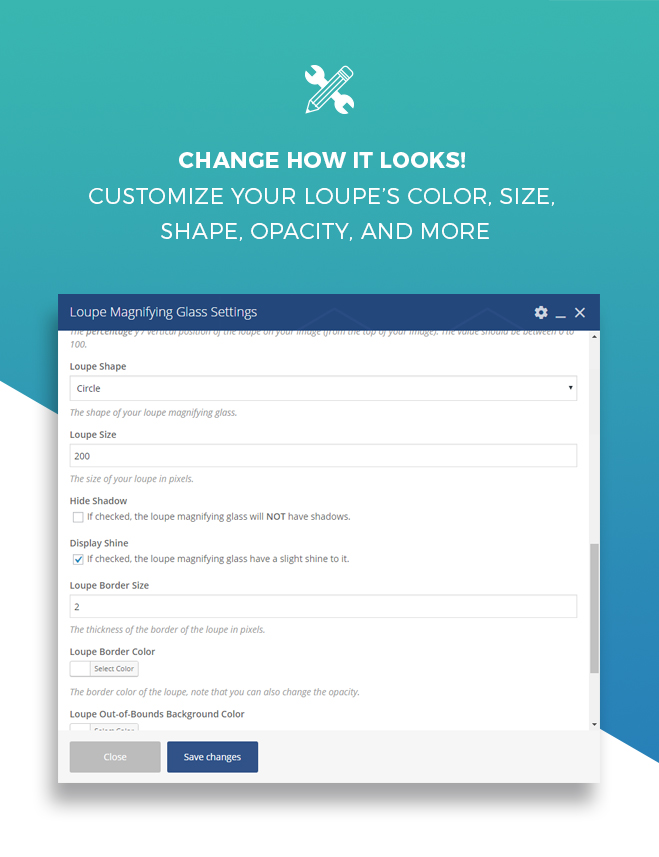 Full Feature Set
Interactive Loupe, drag it around your image,
You can also choose to move the loupe on hover,
Customizable size, color, opacity and thickness,
Use circular or square loupes,
Add shadows or a shine on your loupe,
Works with any theme,
Very easy to use,
Properly coded in WordPress standards,
Enjoying the Plugin?
Be sure to leave a rating and review and show us some love.

Updates
Version 1.4 – June 22, 2017
* Fixed: Hover loupe will stay in position as long as you're hovering on it.
Version 1.3 – March 3, 2017
* Added settings indications in Visual Composer backend.
* Updated logics in the loupe to work better and more reliably.
* Fixed an additional issue in square loupes where the shine element was too small and appear cropped.
* Bug fixes
Version 1.1
* Can now be used in shortcode form using [loupe_image], see the docs and demo site for instructions
Version 1.0
* Initial release