Powerful Knowledge base Addon allows you to display Knowledge base posts inside regular blog posts. Useful and popular KB posts can be easily integrate as blog post without creating any duplicate post. Also, Addon automatically include KB posts in to blog listings according to date order.
Just Plug and Play. No configuration required. Addon comes with Quick and Bulk edit feature. So you can easily choose KB posts those you want to show as blog posts. Addon also allows you to integrate 'featured image' with every KB post.
Note: This is an add-on. You must have at least 1.0.9 version of BWL Knowledge Base Manager to use it.


Zero configuration, just plug and play.
Easy and quick installation.
Custom column for easy "KB As Blog Post" navigation.
Quick/Bulk Edit option for quick customization.
Custom Metabox option.
Feature image option.
Ready for localization.
Support Latest WP Version.
Premium support directly from developer.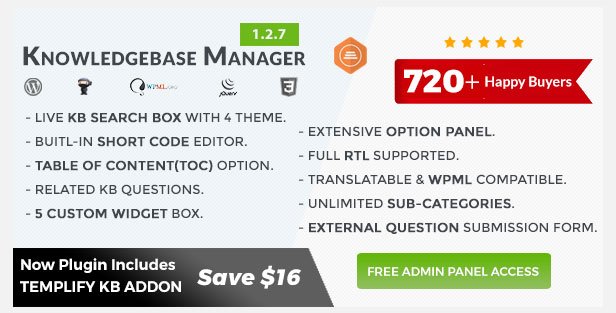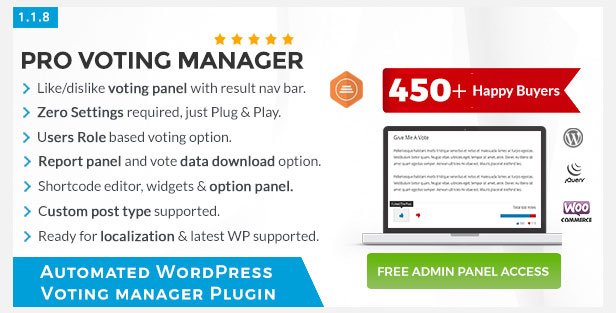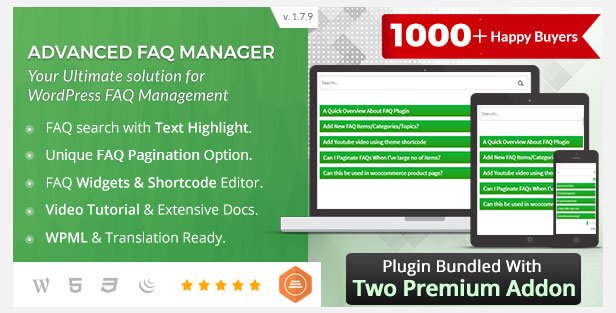 2016, April, 27 - v 1.0.2
- Added Multisite support.
- Improved Addon Performance.
- Improved Documentation. 

 2015, November, 20 - v 1.0.1
- Improved Addon Performance.
- Improved Documentation. 

2015, April, 26 - v 1.0.0 - Initial release