Hover Animations for Visual Composer lets you place stunning effects upon hover on any row and/or element in your VC-built site. Choose, customize, and direct how your elements' animations behave upon hovering your mouse over them. Get creative: mix and match awesome effects on your rows and elements, and play a medley of animations and effects that happen all at once when your visitors hover their mouse over them.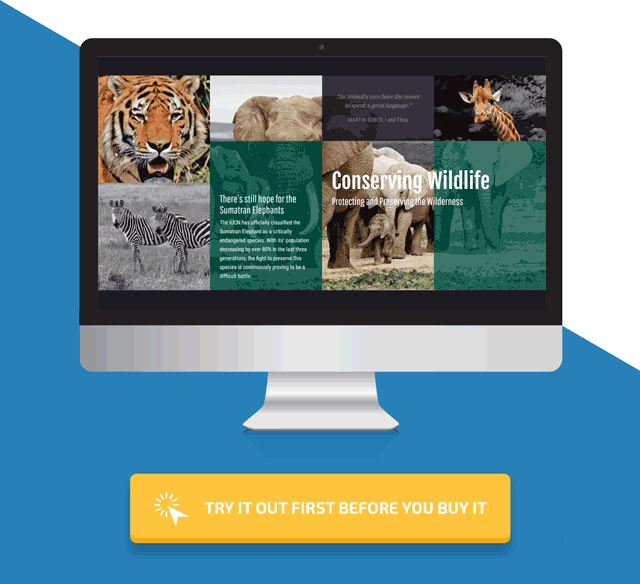 Customization options are flexible: direct your row backgrounds to change their color in different ways on hover, direct images to fade in and out, or have call-to-action buttons slide into the screen upon hovering. Combine these element and row effects in order to give your site an aesthetic boost.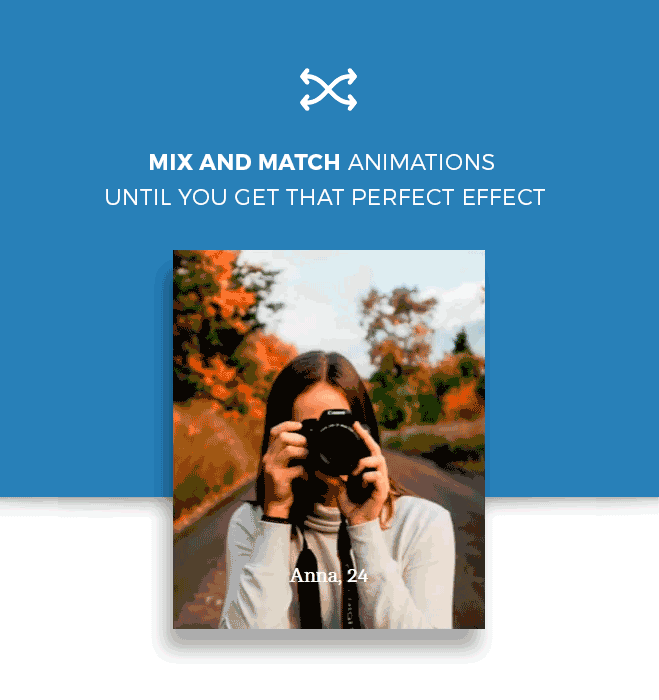 Awesome Features
Adds a "Hover Behavior" tab across all Visual Composer elements (except columns)
Pick a hover animation for elements and rows and let them play simultaneously on hover
Choose from 10+ row background hover animations: Fade in new background image, colorize background image, Colorize up, down, left, right, lift, grow or shrink
Choose from 8+ element hover animations: Change text color, fade in, fade out, move up, down, left, right, shrink or grow
You can turn your whole row into a link!
Mix and match different elements with different animations
Further tweak the different animation properties like opacity and tilt amount
WordPress coding standards
Visual Composer Addon
Enjoying the Plugin?
Be sure to leave a rating and review and show us some love.

Updates
Version 1.0.1 – May 5, 2017
* Fixed: Added index.php in all directories
* Fixed: Now works with video backgrounds
* Fixed: Rows with hover animations now work in iOS devices
* Change: Added note that row animations do not work with the full-height option
Version 1.0
* Initial release