Do you want to grow your business with a bot technology?
Facebook Messenger Chat with Bot for WordPress use Facebook Messenger Bot API to help you make a bot auto answer questions from your customers/visitors. This is the best way help you save time and growing your business – Your customers can receive answer instantly when you not online. The bot will do that. It's amazing!!!
VIDEO DEMO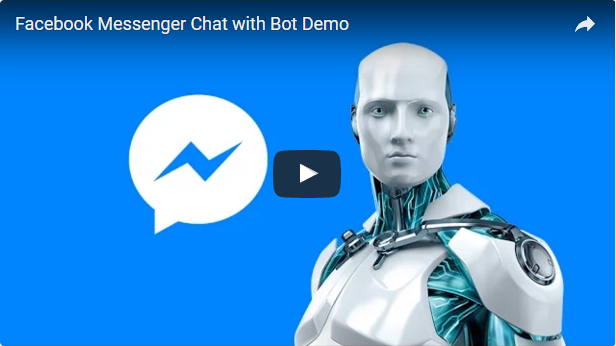 LIVE DEMO CHAT WITH BOT
Your psychic bot – daily predictions and more! => Test Now

Or go to m.me/ninjateam.org to chat with my bot
FEATURES
WORK SMART OUR LOGIC + FACEBOOK'S BOT TECHNOLOGY
MAKE AN ARTIFICIAL INTELLIGENCE FOR YOURSELF
24/7 AUTO CHAT
DO NOT MISS POTENTIAL CLIENTS
AUTO SALES 24/7
BOOST YOUR SALES – GROWING YOUR BUSINESS
SAVE YOUR MONEY – no need to hire A REAL staff
LOGIC WITH BUTTON TEMPLATE
NO CODING SKILLS REQUIRED
AND MORE…
HOW TO IT WORK
You can setup answer when your customers ask questions. For example:
– When client typing "Hello"
– Bot say: Hello [client name], Can I help you?
– Client: I want to buy a gift for my son
– Bot: You can check these products [list product]
Wooo Hooo!!! Amazing. Yes, we have a backend for you setup it easy.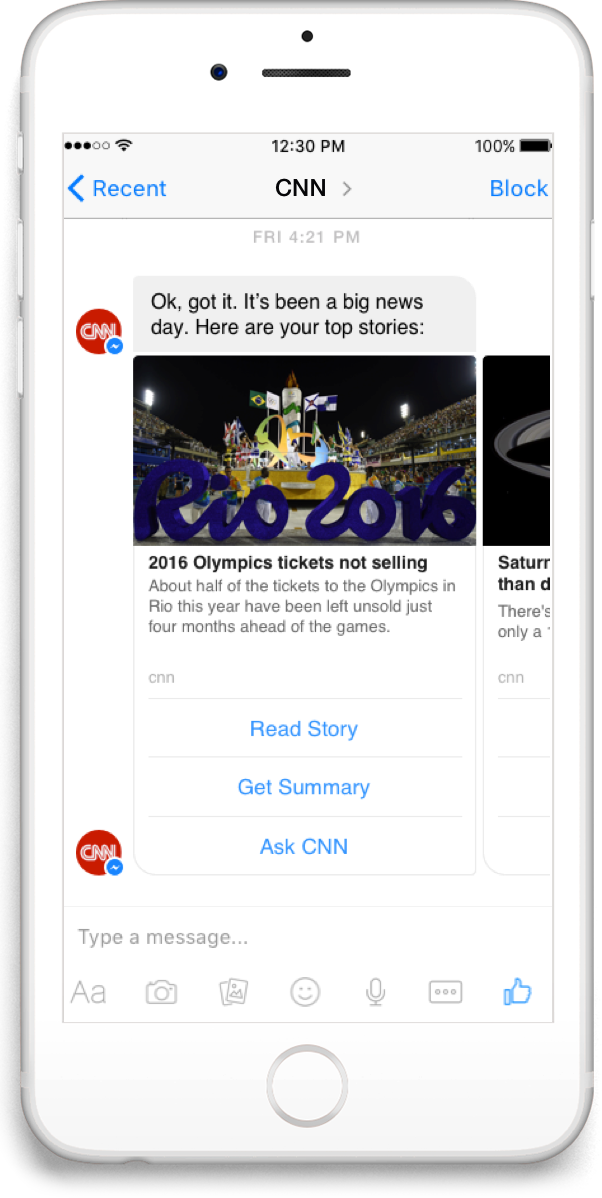 WAYS BOTS ARE BEING BUILT
Spring offers a personal shopping assistant on Messenger. Try it

Poncho sends entertaining weather forecasts. Try it

CNN delivers the latest headlines and curated news coverage. Try it
For more details. Please read at: https://messengerplatform.fb.com/
HOW TO CREATE FACEBOOK APP FOR MESSENGER BOTS
This plugin needs facebook app to run the bot. If you don't know how to create a Facebook app. Please read this article: https://ninjateam.org/how-to-create-facebook-app-for-messenger-bots/

Required
You need SSL to set up the bot. It's required by Facebook. You can get FREE SSL at https://letsencrypt.org/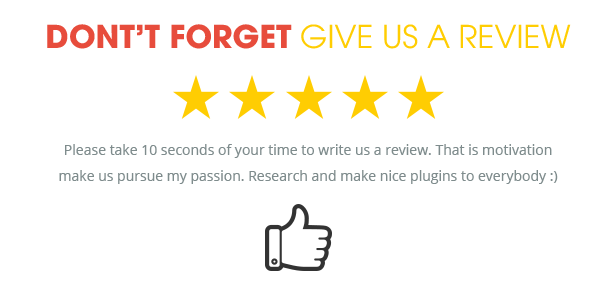 CHANGELOG
02/09/2016: (version 2.5) with BIG updated
- Added: Allow use web_url
- Added: Shortcode 




 to run with callback button
- Added: Add-on send messages to all users who inbox fan page (good for marketing)
- Added: Reply with random keyword (the keywords separated by |)
- Added: More template by Facebook Messenger just added:
    + Quick Replies
    + Receipt Template
    + File Attachment
    + Video Attachment
- Fixed: Don't action when user press like button
- Fixed: Display message when search posts not exist
06/06/2016: (version 2.3)
- Fixed: UTF-8 for button template
25/05/2016: (version 2.2)
- Fixed: Media upload
17/05/2016: (version 2.1)
- Added: Search categories by use: Search categories "keyword" 
- Added: Add button "Get Started" with action
- Updated: Display Latest Posts by use: Latest Posts
- Updated: Search Posts by use: Search Posts "keyword" 

14/05/2016: (version 2.0) with BIG updated
- Added: Button template
- Added: Logic for button (I will have a post to show how to use this function soon)
- Added: Post-back for button
- Added: Delete function
- Added: Support shortcode: [client name]
- Added: Support image
- Added: Pagination
- Fixed: Small bugs

01/05/2016: (version 1.2)
- Fixed: Small bugs

25/04/2016: (version 1.1)
- Added: Bot can understand posts, pages, categories
- Added: Set time for bot working
- Added: Logic keywords (Equal, Begin with, End with, Contain)
- Added: Auto reply when bot don't understand your command

17/04/2016: (version 1.0)
- Version 1.0 Initial Release