Description
Calendarize it! was originally created without support for Visual Composer. Please notice that you do not need Visual Composer to use the plugin, but if you have Visual Composer you can take advantage of the built-in compatibility with this plugin and build your own templates using the popular drag and drop page builder in Visual Composer.
We recommend you to visit our demo site Calendarize.it and check out the many features.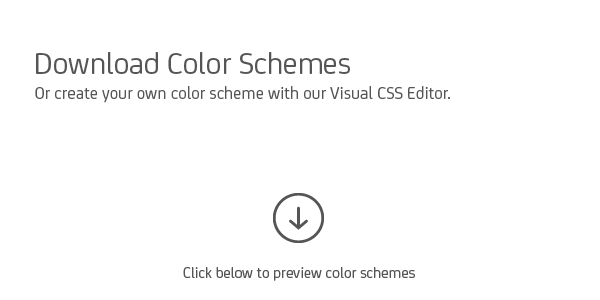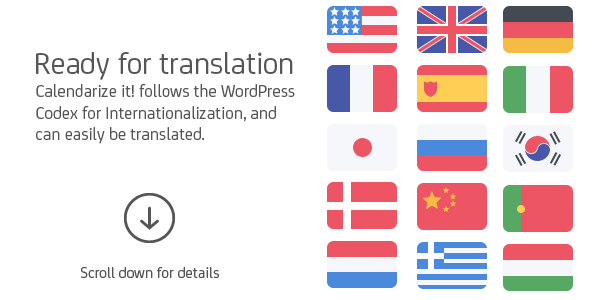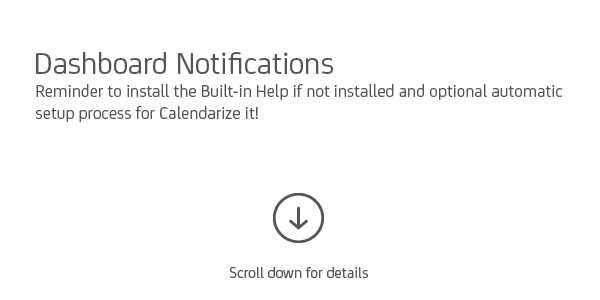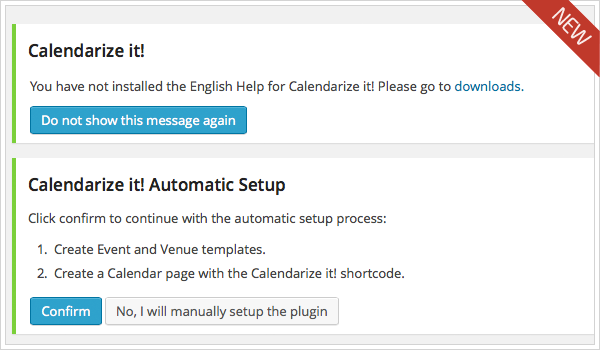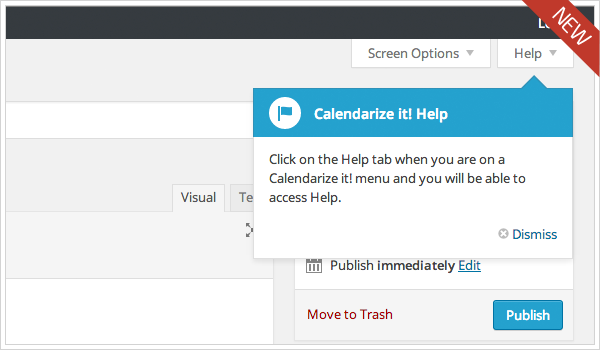 Translate Calendarize it! using Easy Translation Manager or WPML
Calendarize it! for WordPress comply with the Codex for internationalization. This is a process of making an application ready for translation. In WordPress this means making strings which should be translated in a special way.
If you have our Easy Translation Manager for WordPress you can easily translate Calendarize it! for WordPress.
The following language versions are included with the plugin:
English
French
Spanish
Italian
Russian
Chinese
Changelog
Version 4.5.0.80518 – June 21, 2017
Improvements: CSS improvements to Calendarize it! Month View print option
Version 4.4.9.80173 – June 2, 2017
Bug Fixed: File Caching not working properly. Cached responses were not stored in the right path
Version 4.4.8.80047 – May 29, 2017
Update: CSS adjustment Taxonomy Filter (drop downs)
Update: When selecting a specific Venue in wp-admin only show reference events in the same venue (specific for Timetable add-on for Calendarize it!)
Compatibility Fix: WordPress Twenty Seventeen theme CSS adjustment for font color) in FLAT UI Calendar Widget.
Bug Fixed: When using show reference events in the wp-admin is active, sometimes it breaks showing any events in the wp-admin.
Bug Fixed: When using show reference events in wp-admin, if it is a custom post type, it should show reference events from that specific post type instead.
Version 4.4.7.79913 – May 25, 2017
Update: Pass the shortcode attributes to rhc_json_feed filter, so that the filter have access to all the shortcode attributes
Update: Modified Template Version B under Options > Template Settings, so that add-ons using the Custom Post Types can use the rhc template procedures
Version 4.4.6.79718 – May 19, 2017
New Feature: Added support for attributes used by the new Timetable add-on
Update: When using the rhc_venue_meta_info_cell shortcode, allow attribute strip_tags="1" to output a venue meta without any HTML at all
Bug Fixed: When saving and restoring a default Details Box template, backslashes are getting removed when restoring the fields
Version 4.4.5.79403 – May 11, 2017
Bug Fixed: When using the Event Link to add-on in a recurring event, and the URL contains a hash, the hash is not properly placed in the URLBug Fixed: Added a procedure to handle javascript on the browser side, when the sites Ajax response have PHP warnings, and catch the PHP warnings in the Options > Troubleshooting option fails
Bug Fixed: Added a procedure to handle javascript on the browser side, when the sites Ajax response have PHP warnings, and catch the PHP warnings in the Options > Troubleshooting option fails
Bug Fixed: Type error in Date and Time Picker
Bug Fixed: When a third party Theme or Plugin uses the get_calendar filter, the calendar taxonomy page is not rendered
Compatibility Fix: Several issues related to third party Themes and Plugins that use the get_calendar filter hook
Version 4.4.4.78776 – April 19, 2017
Bug Fixed: PHP warning when xdebug is on
Bug Fixed: When using Shortcode rhc_upcoming_events words attribute is not taking an empty value (this should be allowed)
Compatibility Fix: WPML compatibility. Calendar is breaking if "Language name added as a parameter" is chosen for Language URL format option
Compatibility Fix: PHP 7.1.2 compatibility
Update: Options Panel version update
Version 4.4.3.78444 – April 12, 2017
New Feature: Added support for Events Countdown add-on (add countdown to your events)
New Feature: Events Countdown element added to Visual Composer
Bug Fixed: When using Calendar Event List View and External Event Sources, the time does not follow the format specified in Options
Version 4.4.2.77949 – March 28, 2017
Bug Fixed: fixed problem with Custom User Roles added by third-party plugin
Version 4.4.1.77652 – March 15, 2017
Update: Change the Taxonomy filter behavior. When selecting a term in the Taxonomy the label automatically gets unselected. When all terms are unchecked the label gets selectedNew Feature: Added filter "rhc_postable_args_arr" so that add-ons can modify post-able attributes
New Feature: Added filter "rhc_postable_args_arr" so that add-ons can modify post-able attributes
New Feature: Added attributes to Upcoming Events shortcode, date_compare and date_end_compare for a more flexible control of queried events
New Feature: Added data and time format "Mobile Month, first day number format" to allow providing an alternate day cell format for the month view when mobile view is active
New Feature: Added data and time format "Mobile Month, first day number format" to allow providing an alternate day cell format for the month view when mobile view is active
automatically
Update: Minify CSS and Javascript
Version 4.4.0.77356 – March 7, 2017
Update: Added a variable rhc_options to tell the JS if the CSS Editor is active
Update: Set the container data-css_editor property if the CSS Editor is active
Update: Pass CSS property to ajax or preload method if the CSS Editor is active, so that the Visual CSS Editor add-on can hook and add a dummy event in case there are no events added in the displayed calendar
Bug Fixed: Alignment of circle on days with events was off after adding support to align the date left, center or right (FLAT UI Calendar Widget)
Version 4.3.9.77265 – March 3, 2017
New: Added new icons for Full Year View (add-on)
Bug Fixed: When the default Calendarize it! filter dialog is not present, the Taxonomy Filters do not work.
Version 4.3.8.76943 – February 16, 2017
Update: Added Russian (RU) language files .po/.mo
Update: Added a specific hook for Visual Composer support in add-ons
Compatibility Fix: Added fix for Total – Responsive Multi-Purpose WordPress Theme (and Child themes)
Bug Fixed: Do not render the Calendar filter dialog if it is not used in the calendar navigation (shortcode)
Bug Fixed: When JetPack is installed the Upcoming Events Widget can not be saved.
Update: Minify CSS